Kitten Wallpaper Backgrounds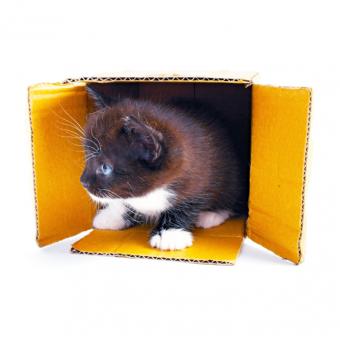 Since kittens are so naturally cute, pictures of them make the perfect wallpaper for your computer if you happen to be a cat lover. There are many kitten wallpaper options to choose from, and the following pages provide some great images you can save for your own backgrounds.
Choose a Breed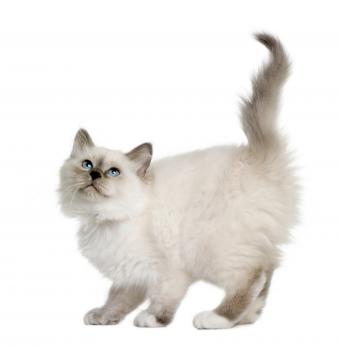 If you have a favorite cat breed or already own a purebred cat, you may want to look for an image that features that particular breed. Pictured here is a beautiful Birman kitten.
Funny Kittens
One of the things people love about kittens is how entertaining they are. Kittens get into trouble, pounce into funny positions and make everyone laugh. This picture of a kitten in a bowl makes the perfect desktop background for people who like to laugh.
Light Colors
For people who have a lot of icons on their computer desktop, choosing a wallpaper with light colors can create a background that is interesting yet still allows you to see your icons clearly. This British shorthair kitten on a white background makes the perfect wallpaper.
Holidays
Some people like to change their wallpaper background with each season or holiday. This Fourth of July wallpaper is festive and perfect for summer.
Focal Point
Another idea for kittens featured on computer wallpaper is to choose an image like this one of a gray kitten in a basket. The basket with the kitten creates a nice focal point, and the white background is perfect for helping you easily find the icons for programs you use the most.
Kittens in Action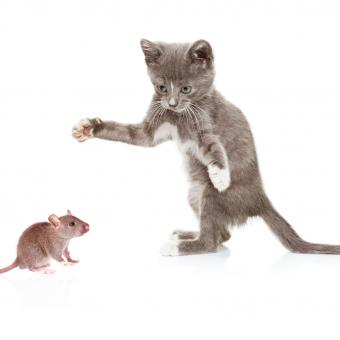 Kittens have tons of energy, and this picture of a kitten getting ready to pounce on a mouse will help your computer wallpaper come to life. There is plenty of white space to arrange icons easily.
Groups of Kittens
Why settle for just one kitten when you can decorate your computer screen with this group of Persian cuties? The kittens are light-colored, ranging from off-white to tan, so desktop items will show up clearly.
Scottish Fold Holiday Lights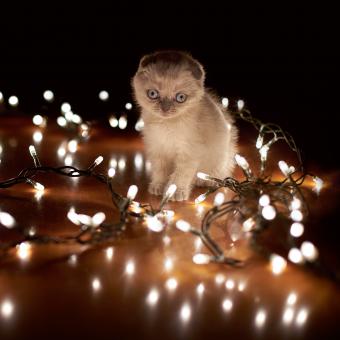 This wallpaper featuring a Scottish Fold kitten makes a wonderful Christmas-themed option. It also works for any time of the year. After all, when is it not a good time to enjoy looking at a cute kitten?
Maine Coon Kitten
This lovely Maine Coon kitten makes a great computer background due to the white background around her. With her pointed ears and expression, it will appear as if she's starting intently at your software icons on the screen.
Stretching White Kitten
This adorable white kitten will look like he's reaching out with his paws through the computer screen to touch you and invite you for a kitten nap. The light background is perfect for helping your software icons and shortcuts stand out.
Tabby on Pink Background
This pink background has a nice soft gradient for a slightly more colorful touch than just white. This cute tabby kitten has striking aqua eyes that peer into you while you work away on your computer.
Hairless Kittens
Another option to help your computer icons stand out is a dark background. This bowl of hairless Sphynx kittens against a black background is sure to get attention whenever your laptop is open to display this unusually cute trio.
Kitten in a Hole
This kitten photo will give your computer screen an interesting perspective, as it will look like the kitten is peering into a hole through your screen. This kitten's amber eyes are highlighted by the orange coloring of the tunnel.
For Music and Cat Lovers
If you're a true music lover and a cat lover, this wallpaper combines both passions. This adorable group of kittens are putting together a show and belting out their meows to the music.
Unusual Kitten
If you're looking for a computer wallpaper that's sure to get attention, this photo of a kitten on a pale lilac background is perfect. This little kitty is a rare breed called a Lykoi and they look like cute little werewolves, so a great choice if you're a monster movie fan too!
Halloween Kitten
For a cute and not too scary Halloween-themed wallpaper, this black kitten on a pumpkin is a perfect choice. This sweet little kitten wants you to know he's all treats and no tricks!
Tortie Kitties
If you love the tortoiseshell, or "tortie" pattern and coloring on cats, you'll love these two four-month-old tortie kitties. Their mix of colors is set off nicely against the white and pale grey background and your icons will as well!
Sweet Calico Kitten
Another strikingly beautiful cat color pattern is the calico. This lovely little kitten displays his calico colors well, and the background, while darker and multi-colored, is blurred out enough that your icons should display clearly.
Under Cover Kittens
This kitten under a bowl makes a cute wallpaper for your computer. The colors are light enough that you can put a ton of icons around and even on top of the kitten, or you can add just a few to keep the focus on the picture.
If you enjoy amusing pictures like this one, you'll appreciate LoveToKnow Cats' Funny Kittens Slideshow. You may find some great wallpaper options there as well!