You can find 120 boy rabbit names that are unique and will give your rabbit a distinctive moniker. Choose from unusual names or go with an iconic traditional name for your pet bunny rabbit.
Popular Male Rabbit Names
Some of the best names for your rabbits come from books, stories, and movies. You may decide on just one of these names or you may choose to combine two names for a unique option. Select the name you feel best suits your boy bunny. Depending on the breed, you can choose a name that is a play on your rabbit's features, such as the floppy ears of the English Lop rabbit.
Alf
Archie
Binky
Blue
Bugs
Bunny
Floppy
Hoppity
Jack
Leo
Mars
Milo
Montana
Nero
Patches
Peter
Rudy
Redball
Scruffy
Shadow
Skippy
Snowball
Snowy
Snuggles
Thumper
Strong Boy Rabbit Names
A boy rabbit needs a good-sounding masculine name, or at the least, one that describes some of his moves. Choose a strong and unique name to give your furry pal an air of mystery and intrigue.
Alex
Axel
Charlie
Drake
Dusty
Freddie
Jet
Jumpy
Morris
Nate
Pedro
Skipper
Tate
Trent
Scary Rabbit Names
A scary name for your rabbit can be fun, especially when introducing your loyal companion to your friends. Choose a name that gives your rabbit a scary persona guaranteed to impress the other rabbits, too. You may find a classic name from horror movies the perfect choice for your bunny rabbit pal.
Beetlejuice
Bones
Casper
Dracula
Fang
Frankenstein (Frankie)
Ghost
Godzilla
Igor
Lurch
Poe
Reaper
Shadow
Skeletor
Skull
Spirit
Spooky
Stoker
Stormy
Wolf
Funny Male Rabbit Names
You can have some fun in choosing a name for your pet rabbit by selecting one that brings a smile to everyone's face. Not every male rabbit can pull off a funny name, so you may need to play around with a few names to see if your new companion is really a funny bunny. If your rabbit can do tricks, then he's more than ready for a funny name.
Cookie
Oreo
Wrapper
Smiley
Snuffles
Tiger
Jumper
Hopalong Cassidy
Burrows
Warren
Digger
Shaft
Hedge
Bounder
Skippy
Unique Rabbit Names for Males
Give your boy rabbit a unique name to reflect his personality. You may need to try a few names before he responds to one that is just right for him. If you have a Giant Chinchilla rabbit, then you definitely need an unusual, befitting name.
Angus
Benton
Birdman
Bull
Bunting
Carter
Dano
Garrett
Giles
Jed
Jethro
Joker
Jude
Kicker
Kris
Lee
Matt
Max
Ned
Pitcher
Red
Simon
Sparrow
Timmons
Travis
Famous Explorer Names for Boy Rabbits
Have some fun with naming your boy rabbit by turning to the brave men who explored the world and outer space. Your male rabbit will be very unique with two names to outshine the average pet bunny name.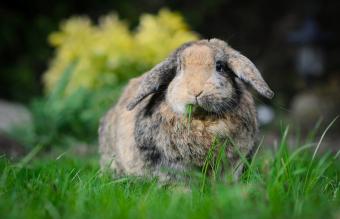 Alex the Great
Buzz Aldrin
Christopher Columbus
Daniel Boone
Ferdinand Magellan
Jim Lovell
John Glenn
John Smith
Juan Pérez
Kit Carson
Marco Polo
Meriwether Lewis
Neil Armstrong
Peter Puget
Richard Byrd
Robert Perry
Sebastian Cabot
Sir Ernest Shackleton
Sir Walter Raleigh
William Clark
Choosing a Unique Name for Your Boy Rabbit
You have many names to choose from for a truly unique name for your boy rabbit. Select a name that will give your male rabbit a leg up so he can stand out from the fluffle.