You know your new kitty is special. So much about them stands out: their cute whiskers, how they contort their bodies when they nap, and the sweet, little (or enormous) meows they make. Of course, a rare feline deserves an especially creative and unique cat name. Browse through silly cat-focused puns (hello, Meowrilyn Monroe!) and quirky names you've never heard of to find the perfect name for your special furry friend.
Top 20 Unique Male Cat Names for Rare Kitties
A "top" cat name doesn't necessarily mean it's common or overused. We compiled a list of the 20 best male cat names that are equally unique and pleasant sounding. Which one fits your little boy?
Alaric
Astrocat
Boaz
Duke Hissington
Elwin
Ezra
Furrball
Furrguson
Furrnado
Lickson
Meowcolm
Pawsley
Purrseidon
Riaz
Rowan
Sniffson
Snoutly
Snuffles
Trip
Westin
20 of the Best Unique Female Cat Names Around
Whether you're looking for a funny, sweet, or elegant name for your female cat, we're got you covered. Each of these names is rare, so you can practically guarantee you won't meet many other cats with the same name.
Alora
Alyda
Aspen
Catillac
Catpawccino
Clawdia
Furrbidden
Furryosa
Gaia
Lacey
Laina
Misty
Paityn
Princess Pouncealina
Purrsephone
Raya
Tasha
Whiskerberry
Whiskerella
Zara
Rare Cat Names That Are Unmatched
There's not much else to say about these rare cat names except that they're eccentric. Like, really out there. I mean, "Banana Whiskerfloat"? You can't get much quirkier than that! Or maybe you can. Check out the rest of these unmatched choices to see if any of them are as unique as your little one.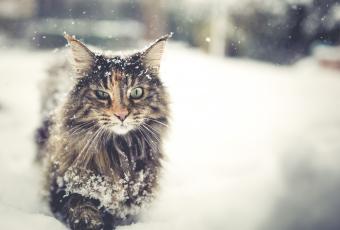 Areli
Banana Whiskerfloat
Caramel Kittykisses
Furrito
Meowgician
Meowjito
Meowster
Meowsterious
Meowstermind
Meowstique
Noe
Pawdacity
Peppertail
Purrbulous
Purrsington
Snugglewisp
Toasty
Tuxedo Titan
Quirky Cat Names You'll Find Hiss-terical
Naming your cat after a famous actor or figure can be fun. But why not put a unique (and feline) twist on the name? You'll recognize these funny and punny names right away!
Cat Benatar (Pat Benatar)
Cat Damon (Matt Damon)
Catpernicus (Copernicus)
Catrick Swayze (Patrick Swayze)
Claw Debussy (Claude Debussy)
Clawra Croft (Lara Croft)
Clawrassic Park (Jurassic Park)
Feline Dion (Celine Dion)
Felineosaurus Rex (Tyrannosaurus Rex)
Frida Meowlo (Frida Kahlo)
Fuzz Lightyear (Buzz Lightyear)
Hairy Pawttor (Harry Potter)
Hiss Hemsworth (Chris Hemsworth)
Leonardo DiCatrio (Leonardo DiCaprio)
Luna Lovepaws (Luna Lovegood)
Marie Purrie (Marie Curie)
Meowchelangelo (Michelangelo)
Meowdonna (Madonna)
Meowgatron (Megatron)
Meowly Cyrus (Miley Cyrus)
Meowrilyn Monroe (Marilyn Monroe)
Pablo Picatsso (Pablo Picasso)
Pawdry Hepburn (Audrey Hepburn)
Purrlock Holmes (Sherlock Holmes)
Purrmione Granger (Hermione Granger)
Purrnest Hemingway (Ernest Hemingway)
Purrzilla (Godzilla)
Salvador Pawli (Salvador Dali)
Scarlett O'Pawra (Scarlett O'Hara)
Vincent Van Paw (Vincent Van Gogh)
Creative & Cute Cat Names to Stand Out
Maybe you want a name that's unique, yet still super cute. Pick one that evokes a warm, fuzzy feeling similar to the one your new kitty brings with their soft baby fur.
Cattastic
Cuddle Claws
Cuddlebug
Fluffykins
Furry Fiesta
Furry Fluffball
Fuzzbucket
Glitterpaws
Kitty Kapers
Meow Majesty
Meow Marvel
Pawsomepurr
Pouncey Paws
Purrfectionist
Purrfectpaws
Purrpounce
Snuggle Whiskers
Snugglemuffin
Ticklewhispers
Whiskerbean
Whiskerwhirl
Whiskerwoo
Unique Cat Names for One-of-a-Kind Kitties
Your cat is no doubt one of a kind, so it's understandable that you'd want to give them a name that stands out. Consider their coloring, physical features, and personality when picking a name. And if you can't pick just one, give your kitty a long name fit for royalty. We can't wait to hear what you settle on.