Pet lovers with new kittens or cats from the shelter look for inspiration from popular cartoon cat names. Some of these cat names come from films, comic books, and television shows popular in the 1920s and 1930s. Pet parents are also known to research iconic cat character names from classic cartoons released by Disney, Hanna-Barbera, Warner Brothers, and MGM Studios.
Cartoon Cat Names
Tom, the cat, forever outwitted by Jerry, the mouse is one of the top cartoon cat names. Many house cats share the famous cartoon cat names Sylvester and Fritz. Pet parents have a lot of hilarious cat names to choose from for their kittens. If you decide to name your cat after the famous Dr. Seuss cartoon character, it may sound funny at first, but many pet parents may be jealous of your creativity.
Cartoon Cat Names From Animated Films of the 1920s
There may only be one cartoon cat from the 1920s, but Felix is one of the most famous cats in cartoon history.
Popular Cartoon Cat Names From the 1930s to 1970s
A few of the most iconic cartoon cats on this list are from the early to mid-1900s.
Korky the cat - from the comic strip The Dandy
Sylvester - Looney Tunes animated cartoons
Cheshire Cat - Alice in Wonderland
Tom - The Tom and Jerry Show
Topsy - The Tom and Jerry Show
Babbitt & Catstello - Warner Bros. animated cartoons
Fritz - Fritz the Cat
Cat in The Hat - Dr. Seuss
Claude Cat - Looney Tunes animated cartoons
Cool Cat - Looney Tunes animated cartoons
Figaro - Pinnochio
Toulouse, Berlioz, Marie, Duchess, Thomas O'Malley - Aristocats
Pixie, Dixie and Mr. Jinx - Hanna-Barbera animated cartoons
Pink Panther - Pink Panther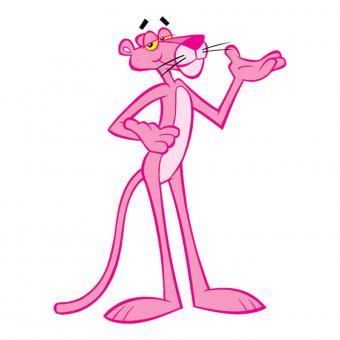 Si and Am - Lady and the Tramp
Snagglepuss - Hanna-Barbera animated cartoons
Tibbs - 101 Dalmatians
TC, Benny The Ball, Choo-Choo, Brain, Fancy-Fancy, and Spook - Top Cat
Waffles and Chainsaw - The Goof Troop
Popular Cartoon Cat Names From the 1980s to 2000s
There may be many house cats with the name Garfield but not many with the name Arlene which is just as adorable.
Chester Cheetah - The Cheetos mascot
Heathcliff - Heathcliff TV series
Hobbes - from the comic strip Calvin and Hobbes
Garfield - Garfield and Friends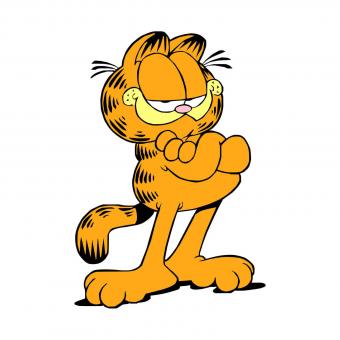 Arlene - Garfield, and Friends
Bill The Cat - from the comic strip Bloom County
Fluffy - The Rugrats
Battle Cat - He-Man and the Masters of the Universe
Snowball - The Simpson's pet cat
Bagheera - Jungle Book
Scratchy - The Simpsons
Luna, Artemis, and Diana - Sailor Moon cats
Azrael - Gargamel's cat in The Smurfs
Gilbert - Caillou's pet cat
M.A.D. Cat - Inspector Gadget
Penelope Pussycat - Pepé Le Pew
Panthor - Skeletor
Mayor Humdinger (leader), Cat Marshall, Cat Rubble, Cat Chase, Cat Rocky, Cat Zuma, Cat Skye, and Meow-Meow - PAW Patrol's Kitten Catastrophe Crew
Meowth - Pokemon
Mittens - Bolt
Mr. Kitty - South Park
Oliver - Oliver and Company
Overcat - Underdog
Stimpy - Ren and Stimpy
Lion-O, Jaga, Tygra, Cheetara, and Panthro - Thundercats
Popular Cartoon Big Cat Names
Names used for big cats are also appropriate for larger breeds. Your mane coon cat may enjoy a name fit for a king.
Mufasa and Nala - The Lion King
Lippy The Lion - Lippy The Lion & Hardy Har Har
Rags the Tiger - Crusader Rabbit
Rajah - Aladdin
Shere Kahn - Jungle Book
Simba - Lion King
Tigger - Winnie-the-Pooh
Many Popular Cartoon Cat Names Are From Comic Strips
These cartoon cat names are from as far back as the 1920s and many are from comic strips. Some pet lovers lean towards Mr. Jinx, Sylvester, and Figaro for their shortlist of choices. Other pet parents are conservative and name their cat Garfield or Felix. All of the cartoon cat names are safe choices, and your tabby cat needs a name that fits his personality. Good luck!